Home »
Wildcard SSL Certificate
Contact Sales
Telephone
Tel: +1 (888) 266-6361
Tel: +1 (703) 581-6361

Supported Browsers: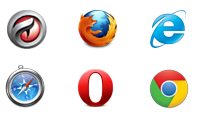 What is a Wildcard SSL Certificate?
A Wildcard SSL Certificate is used to secure main domains and its multiple subdomains. In general, the certificate ensures to encrypt data of a website and its related webpages and it covers unlimited servers, all from one dashboard.
For example, a single wildcard certificate for *.sample.com secures www.sample.com, mail.sample.com, etc.

Express
5 min issuance
Business
Validation

24/7
Dedicated support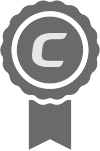 TrustLogo®
Site Seal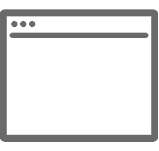 Green
Address Bar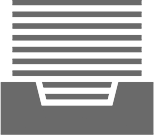 Can Secure
All Sub-Domains

Secures Multiple
Domains

$10,000
Warranty

Mobile
Friendly
Free unlimited
Server Licensing

Strongest SHA2
& ECC Encryption

Free
Reissues
S3 SSL Certificate Management Tool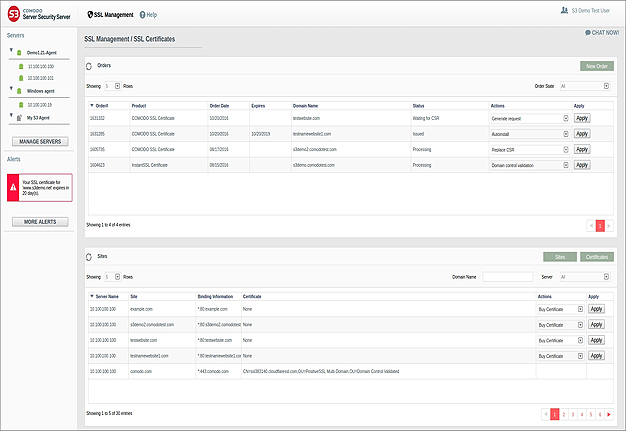 Certificate Discovery

Discover all certificates on your network, regardless of provider, to enable remote management of your entire certificate inventory.

Easy CSR Submission

Generate and submit a CSR, complete domain validation and automatically install your certificates in a few easy steps.

One Click Installation

SSL certificate management tool consolidates disparate processes of getting a certificate installed into a single, easy to use interface.

Renewal Reminders

Get reminders when certificates are due to expire and utilize a built-in chat feature which allows you to speak directly with support.
HackerGuardian PCI Scanning Service
| | | |
| --- | --- | --- |
| Features | FREE TRIAL | STANDARD |
| Maximum # of IP Addresses * | 3 | 5 |
| PCI Scans Per Quarter | 5 | 10 |
| ASV Scan Report Included | | |
| PCI DSS 3.2 SAQ | | |
Order additional IP address pack

Painless PCI

Run scans and get reports you need to submit for PCI compliance using the intuitive interface and quick setup wizards.

In depth reporting

Receive a comprehensive vulnerability report detailing any security issues identified by the scan with remediation advice.

Approved Scanning Vendor (ASV)

Perform vulnerability assessment scans backed by Comodo, a PCI Security Standard Council Approved Scanning Vendor.

Self-Assessment Questionnaire (SAQ)

Fill PCI Data Security Standard (DSS) 3.2 SAQ for merchants and service providers not required to submit a Report on Compliance (ROC).
HackerProof Website Vulnerability Scanning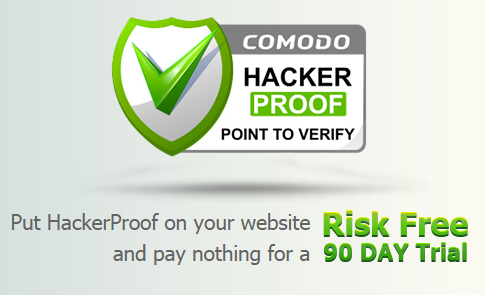 Daily vulnerability scanning

Identify security holes and ensure visitors that your website meets Comodo HackerProof® trust mark standards.

Next dimension scanning

Analyze your website's security from a visitor's point of view using a web-based management tool.

The Comodo name

Comodo is synonymous with trust and security to millions of consumers and businesses.

The best designed trustmark

Features exclusive technology to display a floating HackerProof TrustLogo® on the bottom right corner of your website.
Customer Rating
Features of Wildcard SSL
Secure multiple subdomains with one certificate
Domain validated certificate
2048 bit industry standard SSL certificate
Trusted by all popular browsers
99.9% browser compatibility
128/256 bit encryption
30 day refund policy
Email and web support
$10,000 relying party warranty
Starting at only P.O.A. per year
Unlimited re-issuance policy
+ S3 SSL certificate management tool
+ HackerGuardian PCI scanning service *
+ HackerProof Website vulnerability Scanning *
* PCI scanning and website vulnerability scanning limited to one license per-account for 90 days.

Why use Wildcard SSL Certificates
Wildcard SSL has the following Benefits
Protects Unlimited Subdomains
Unlike other SSL Certificates, a single wildcard SSL certificate protects the websites with unlimited sub-domains.
Affordable
The wildcards are pocket friendly as there is never a chance to choose multiple certificates to protect multiple subdomains. It is totally worth to invest on wildcards as it provides unlimited server licenses as well.
Easy to Manage
With just one certificate to secure the main domain and its sub domains. Managing the Certificate can never be a complex task.
128/256 bit SSL Certificates designed for encrypting websites with a low volume of online transactions. Trusted by over 99.9% of current Internet users, Positive SSL is the solution for new websites or environments where trust has been established and entity verification (for identity assurance) is not needed. A Positive SSL Certificate comes with a $10,000 warranty.
Speed of Issuance & Validation Levels:
Positive SSL provides domain validation with fast issuance and easy installation.
Price:
Starting at only P.O.A. per year, Positive SSL is one the most cost effective SSL Certificates available today. Positive SSL certificates can be purchased for up to 3 year terms.
Each certificate also comes with unlimited server licensing included in the price - meaning you are free to install it on as many physical servers as you wish.
Coverage:
Positive SSL is trusted by 99.9% of the current Internet population, a key factor in choosing an SSL provider. This is equivalent to more expensive Certificates from other Certificate Authorities.
Build customer confidence in your website
By displaying a Positive SSL seal on your site, you instantly inform your customers that you use 128/256 bit SSL encryption to protect confidential data, (e.g. credit card information) during online transactions.

Industry Leading Expert Support:
Comodo and Positive SSL have a well earned reputation as an industry leader in customer care and technical support. As a valued SSL customer, you can expect prompt support for any issues you may face or questions you may have during any stage of applying, installing or using your SSL Certificate.
ChicagoNetTech
05/20/2015
Great Produce, Great Price
During the past 25 years, we've spent thousands of dollars on SSL certificates. Having multiple sites under the same domain, on multiple servers, was always a thorn in our financial side because that meant needing to purchase those certificates individually: Five sites, five times the cost of an individual certificate. Now, with the Commodo Positive SSL Wildcard certificate, we get to use the same certificate, on any site with our domain name in it, on as many servers as we want to. This saves us hundreds of dollars per year and helps free up financial resources so we can keep our prices just a little bit lower for our customers. Great products, great customer service, and incredible savings. Thanks, Comodo!