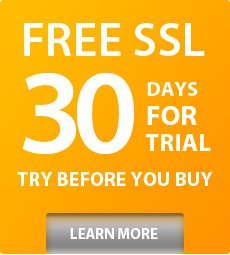 Contact Sales
Telephone
Tel: +1 (888) 266-6361
Tel: +1 (703) 581-6361

Supported Browsers: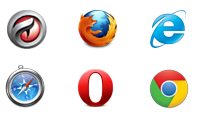 If your organization uses an MS® Exchange 2010/2013 or Office Communications Server environment, you can consolidate all of your certificates into a single UC Certificate from Comodo.
Using the Subject Alternative Name (SAN) field in a UC Certificate allows you to host multiple SSL-enabled websites on a single server - eliminating the need for different IP addresses per website that would be required otherwise.
UC Certificate Key Features
Save money and ease certificate management processes
Full Subject Alternative Name (SAN) control
128/256 bit encryption
Trusted by over 99.9% of browsers, mail servers and clients
Designed for MS® Exchange 2010/2013 and OCS environments
One of three official Microsoft UCC® vendors
Unlimited, no fee re-issuance
$250,000 relying party warranty
Move/change domains as required
UCC certificates start from
P.A.O
per year and include 3 FQDN's. For example, 1 UCC will cover autodiscover.yourdomain.com, exchange.yourotherdomain.com and exchange1.yournextdomain.com. Beyond this initial 3 domains, you can add up to 100 FQDN on the same certificate at just
P.A.O
per additional domain.
Why Choose UCC SSL Certificates
Unified Communications Certificates or Exchange SSL are built expressly for the Microsoft Exchange 2010/2013 (and up) and Microsoft Office Communication Server 2007 environments.
Unlike standard or even wildcard ssl certificates, a single Exchange SSL Certificate can provide SSL secured communications on a number of different domains, both internal and external, reducing server security administration complexity, and cost.
Exchange SSL Certificates also support the Microsoft Exchange Autodiscover service, a new capability for the Exchange platform which greatly eases client administration.
UC Certificates are organizationally validated, display a padlock on a browser for OWA and are trusted by over 99.9% of current browsers, among the highest available in the industry today.
Comodo is one of the Internet's only providers of UC Certificates. Let us help you simplify the management of your Microsoft Exchange or Office Communications Server 2007 environment today.
Need Some Help?
Our expert advisors can help you decide which certificate is right for you. Call: 1.888.266.6361