Contact Sales
Telephone
Tel: +1 (888) 266-6361
Tel: +1 (703) 581-6361

Supported Browsers: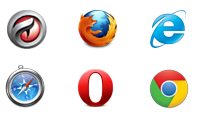 What is Multi Domain SSL
A Multi Domain SSL certificate saves you time and money by allowing you to secure up to 100 different domains on a single certificate. Issued by Comodo, the world's largest certificate authority, each Positive SSL MDC also comes with a free site seal to instantly build trust into your website, $10,000 warranty, free S3 SSL certificate management tool, HackerGuardian Enterprise PCI scanning and HackerProof website vulnerability scanning.

Express
5 min issuance
Business
Validation

24/7
Dedicated support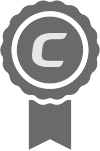 Secure
Site Seal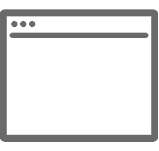 Green
Address Bar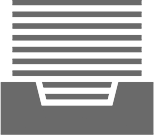 Can Secure
All Sub-Domains

Secures Multiple
Domains

$10,000
Warranty

Mobile
Friendly
Free unlimited
Server Licensing

Strongest SHA2
& ECC Encryption

Free
Reissues
S3 SSL Certificate Management Tool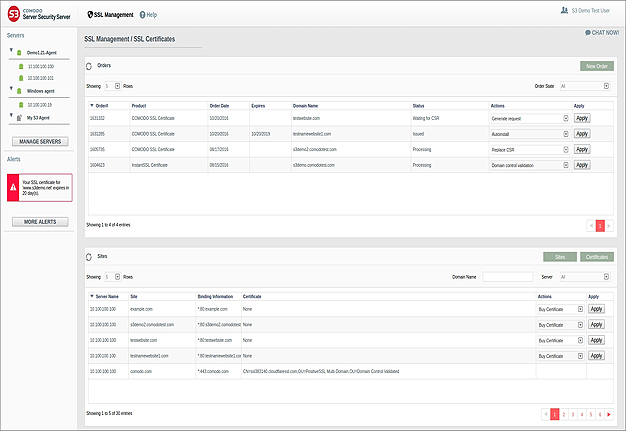 Certificate Discovery

Discover all certificates on your network, regardless of provider, to enable remote management of your entire certificate inventory.

Easy CSR Submission

Generate and submit a CSR, complete domain validation and automatically install your certificates in a few easy steps.

One Click Installation

SSL certificate management tool consolidates disparate processes of getting a certificate installed into a single, easy to use interface.

Renewal Reminders

Get reminders when certificates are due to expire and utilize a built-in chat feature which allows you to speak directly with support.
HackerGuardian PCI Scanning Service
| | | |
| --- | --- | --- |
| Features | FREE TRIAL | STANDARD |
| Maximum # of IP Addresses * | 3 | 5 |
| PCI Scans Per Quarter | 5 | 10 |
| ASV Scan Report Included | | |
| PCI DSS 3.2 SAQ | | |
Order additional IP address pack

Painless PCI

Run scans and get reports you need to submit for PCI compliance using the intuitive interface and quick setup wizards.

In depth reporting

Receive a comprehensive vulnerability report detailing any security issues identified by the scan with remediation advice.

Approved Scanning Vendor (ASV)

Perform vulnerability assessment scans backed by Comodo, a PCI Security Standard Council Approved Scanning Vendor.

Self-Assessment Questionnaire (SAQ)

Fill PCI Data Security Standard (DSS) 3.2 SAQ for merchants and service providers not required to submit a Report on Compliance (ROC).
HackerProof Website Vulnerability Scanning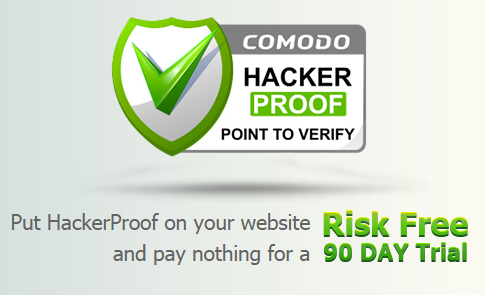 Daily vulnerability scanning

Identify security holes and ensure visitors that your website meets Comodo HackerProof® trust mark standards.

Next dimension scanning

Analyze your website's security from a visitor's point of view using a web-based management tool.

The Comodo name

Comodo is synonymous with trust and security to millions of consumers and businesses.

The best designed trustmark

Features exclusive technology to display a floating HackerProof TrustLogo® on the bottom right corner of your website.
Reason to Buy MDC SSL From PositiveSSL
Save time and money by securing all your domains on one certificate
Secure up to 100 Fully Qualified Domain Names on a single certificate
Save money over the cost of individual SSL certificates or wildcards
Trusted by all major browsers and mobile devices
24/7 technical support, $10,000 relying party warranty
30 day, no question, refund policy
Multi Domain SSL Saves your Time and Money
The acquisition and management of multiple SSL certificates can be a cumbersome and expensive exercise. Wouldn't life be simpler if you could put all your domains on a single certificate that expired at the same time? A multi domain SSL certificate saves you time and money by allowing you to secure up to 100 fully-qualified domains on one, easy to manage, certificate.
For example, one multi domain SSL certificate can be used to secure:
mydomain.com
myotherdomain.com
mydomain.co.uk
mail.mydomain.com
*.mydomain.com
secure.mydomain.net
secure.mydomain.com
any-domain.any-tld
Are your requirements likely to grow or change after purchasing your certificate? No problem. You can add or replace domains on a multi domain SSL certificate at any time.
Product Details Speed of Issuance & Validation Levels:
Positive MDC SSL certificates can be issued within minutes of a successful application with our 100% online processing system. Instead of waiting days or weeks, your SSL certificate is generated almost immediately to provide you with a secure server in the fastest time possible.
Price:
With prices as low as P.A.O per domain, Positive MDC SSL certificates are a unique opportunity to simplify your certificate management processes while making huge overall savings.
Pedro P. Levan
07/24/2017
Awesome Deal
The $165.00 for three domains is quite a deal, I guess; compared to the other market rates.
Loren H. White
07/20/2017
Multiple FQDNs
Nice. One certificate allowed me to secure 10 FQDNs. Easy management.
Browser Acceptance
All browsers accept these certs, thats whats needed.
My SSL
This is my SSL, my favorite SSL.
Quick Issuance
I was surprised at the speed with which they issued the SSL certificate. All done within 30 minutes.