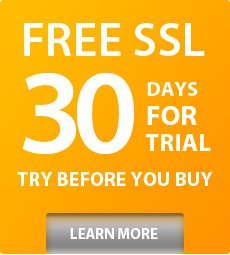 Contact Sales
Telephone
Tel: +1 (888) 266-6361
Tel: +1 (703) 581-6361

Supported Browsers: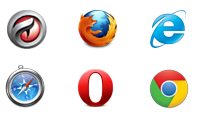 Extended Validation Multi-Domain SSL certificates (EV MDC's) allow you to secure up to 100 different domains or sub-domains with a single SSL certificate
At just $59 per domain for the first 3 domains and $49 for every domain thereafter, EV MDCs make it cost-effective for merchants of all sizes to get the green address bar on every website they own.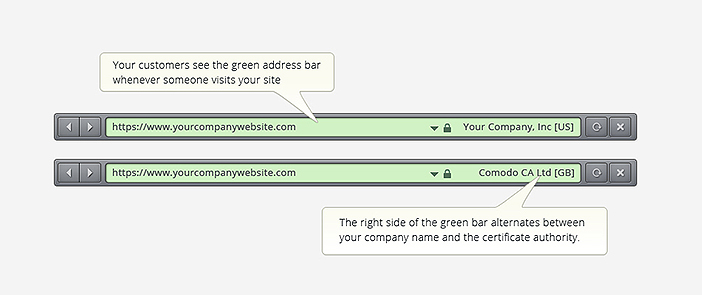 Each EV certificate displays the green address bar during secure sessions to assure customers it is safe to complete their transaction.
Features and Benefits
Simple and convenient - manage one certificate for all of your domains
Huge savings over the cost of individual EV certificates
Priority phone support
Highest possible levels of trust and security
30 day, no questions, money back guarantee
Green address bar creates immediate trust and helps customer conversion
Free site seal
Unlimited server licenses
Recognized by 99.9% of browsers and mobile devices
$1,000,000 relying party warranty
Plus - 1 year free PCI scanning service, 1 year free daily website vulnerability scanning (limited to one license each per account).
Apart from being the lowest cost EV solution on the market, each Positive SSL EV MDC also comes with an unbeatable trust package. Additional features such as free 1 year PCI scanning, unlimited server licenses, PCI compliance scanning, daily website scanning, $1,000,000 warranty, free phone priority support and a no-questions 30 day money back guarantee.