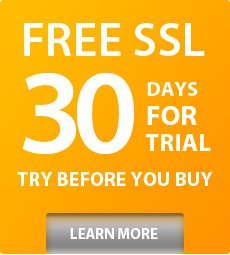 Contact Sales
Telephone
Tel: +1 (888) 266-6361
Tel: +1 (703) 581-6361

Supported Browsers: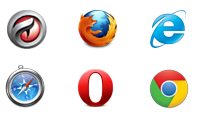 EV SSL Certificates are the highest assurance certificate available and deliver a new level of trust to your website.
What is EV SSL Certificate?
EV SSL (Extended Validation SSL) is highly recommended for business websites since it helps such websites gain maximum trust by delivering highest levels of security and encryption and by turning the website address bar green. EV SSL certificates come with a full package of free security tools.
SSL Certificate Vs EV SSL Certificate
The basic difference between the regular SSL certificate and the EV SSL certificate is that the EV SSL certificate makes the browser address bar go green whenever a user visits the secure idea of a website. Moreover, along with the Certificate Authority (CA), the security details of the business entity and the Certificate Authority are also displayed. The feature to turn on the green padlock on the address bar doesn't happen with the usual SSL certificate.
EV SSL also comes with priority technical support, instant issuance and complete validation.
Why Positive EV SSL?
Comodo Positive EV SSL certificate comes with the following benefits-
The green address bar enhances and provides trust, thus helping customer conversion
Provides highest strength encryption- 2048-bit signatures with 256-bit encryption
It's recognized by 99.9% of browsers and mobile devices
Comes with unlimited server licenses, free TrustLogo site seal and $1,000,000 relying party warranty.
Priority phone support
30 day, no questions, money-back guarantee
Businesses all over opt for Positive EV SSL certificate as it guarantees reduced shopping cart abandonment and increased conversion rates. It also protects customers from phishing attacks and makes EV SSL deployment easier with Comodo's new technology, the EV AUTO-Enhancer™ — Automatic Deployment and Maintenance Technology. This technology functions by automating the deployment and expanding the usability of EV SSL certificates for Windows XP users.
Each EV SSL certificate displays the green address bar during secure sessions to assure customers it is safe to complete their transaction.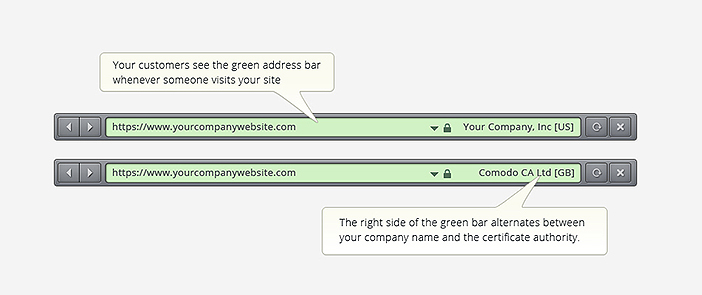 EV SSL Certificate Benefits and Features
Green address bar provides immediate trust and helps customer conversion
Highest strength 2048-bit signatures with 256 bit encryption
Recognized by 99.9% of browsers and mobile devices
Free TrustLogo site seal
Unlimited server licenses
Priority phone support
$1,000,000 relying party warranty
30 day, no questions, money back guarantee
Plus - 1 year free PCI scanning service, 1 year free daily website vulnerability scanning *.
Because EV SSL certificates deliver the highest levels of trust, the green address bar is recognized by consumers as a hallmark of security used by only the best online retailers. Make sure your site enjoys the same degree of trust and security from just $99 per year.
EV SSL certificates were designed to strengthen e-commerce security, combat phishing attacks and to create the most complete SSL certificate available. Visual assurance helps e-commerce merchants increase trust, reduce shopping cart abandonment, and build long-term revenue.
* Free 1 year PCI and website scanning offers are each limited to one license per-account.
You'll benefit from
Reduced shopping cart abandonment
Increased conversion rates
Ease of EV deployment by using our EV Enhancer technology
Protect your customers from phishing attacks
What a deal!
This offer saved us about 95% from what we would have paid with our old provider. Comodo validation was thorough but efficient and really easy. Faster issuance than most, and of course for the discount it was a win-win. Would absolutely recommend. Keep it up Comodo!