Contact Sales
Telephone
Tel: +1 (888) 266-6361
Tel: +1 (703) 581-6361

Supported Browsers: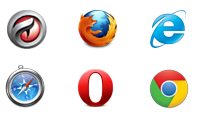 Generate a SSL certificate
You can generate a SSL Certificate, consisting of a RSA private key and certificate, for any domain using WebHost Manager. This will allow viewers of an SSL site to verify the identity of the web site by its public key.
To generate a SSL certificate:
Click on the Generate a certificate and Signing Request link in the SSL/TLS menu. Enter the email address to send the certificate to in the 'Email Address the Cert will be sent to field'.Enter the domain name that the domain is being created for in the 'Host to make cert for field'. Enter the administration details of the certificate in the Country, State, City, Company Name, Company Division, and Email fields. Enter the password for the certificate in the Password field.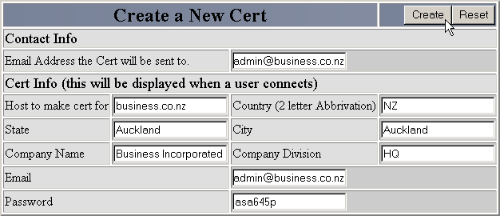 Click 'Create'