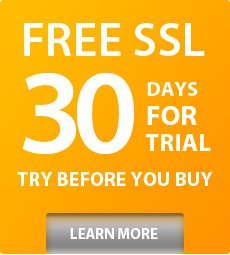 Contact Sales
Telephone
Tel: +1 (888) 266-6361
Tel: +1 (703) 581-6361

Supported Browsers: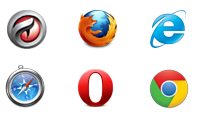 Free SSL

Certificates
Try a 30-day Positive
SSL Certificate for Free
Positive Free SSL Certificates are ideal for anyone requiring proof of ease of installation, confirmation of high quality technical support and also confirmation of compatibility with the majority of the browsers that exist today. The Free SSL Certificate is also ideal for practicing with certificates and learning about SSL implementation before committing to installing a certificate on your live system.
Trial Certificates provide full SSL functionality for 30 days and are fully supported by our expert technical support staff.
1
Create your CSR (Certificate
Signing Request) - need some help? CSR Generation
2
Enroll for your Certificate -
follow the below link
Quick delivery and Easy installation
Comodo's online documentation makes ordering and installing this SSL certificate a breeze. I have purchased a 2-years cert after testing the free one. Thanks Comodo !
Thanks
That's great! Thank you so much